For sale a 2.0 Type 4 VW engine removed from my 1968 beetle.
Was running perfectly, not losing oil, I've just changed to a different engine. Engine is turnkey ready to go.
Engine is a CJ code, oval port engine. Not sure of the engines mileage but in the 3 years I've owned it it's done 5000 miles.
It has a sharpbuilt upright cooling conversion kit, lightened 200mm flywheel for direct fitment into a standard Beetle gearbox. Has a stage 1 Kennedy pressure plate and standard clutch. Twin 40 kadron carbs with custom velocity stacks. I also have the standard air filters which will go with it.
Has a 009 distributor with accuspark HT leads and a Performance coil.
Exhaust is a complete stainless system designed for Type 4 into Beetle. Also has an alloy oil catch tank and plumbing to suit. It's fitted with an alternator and a recent oil filter. Engine currently has no oil in it for shipping.
Great engine with a lot of torque! Pulls like a train and was reliable too. Type 4 engines are stronger than standard Beetle engines and known to be capable of a lot more mileage without issue.
After £2650 ONO
Can arrange courier anywhere in the UK for £140
Thanks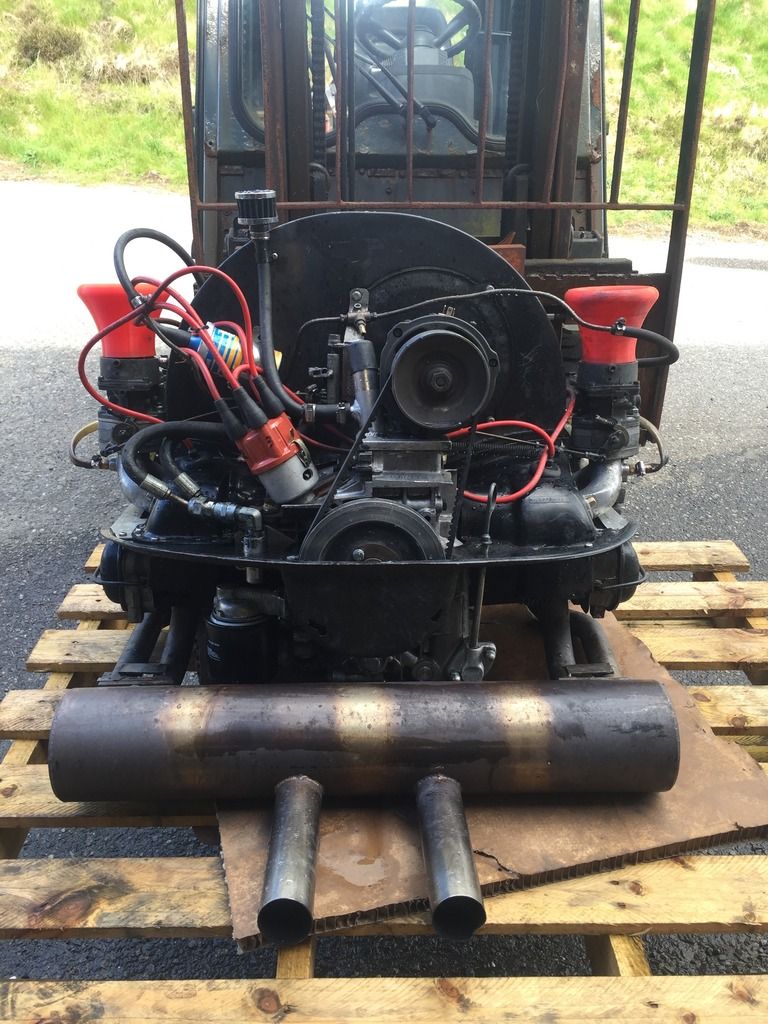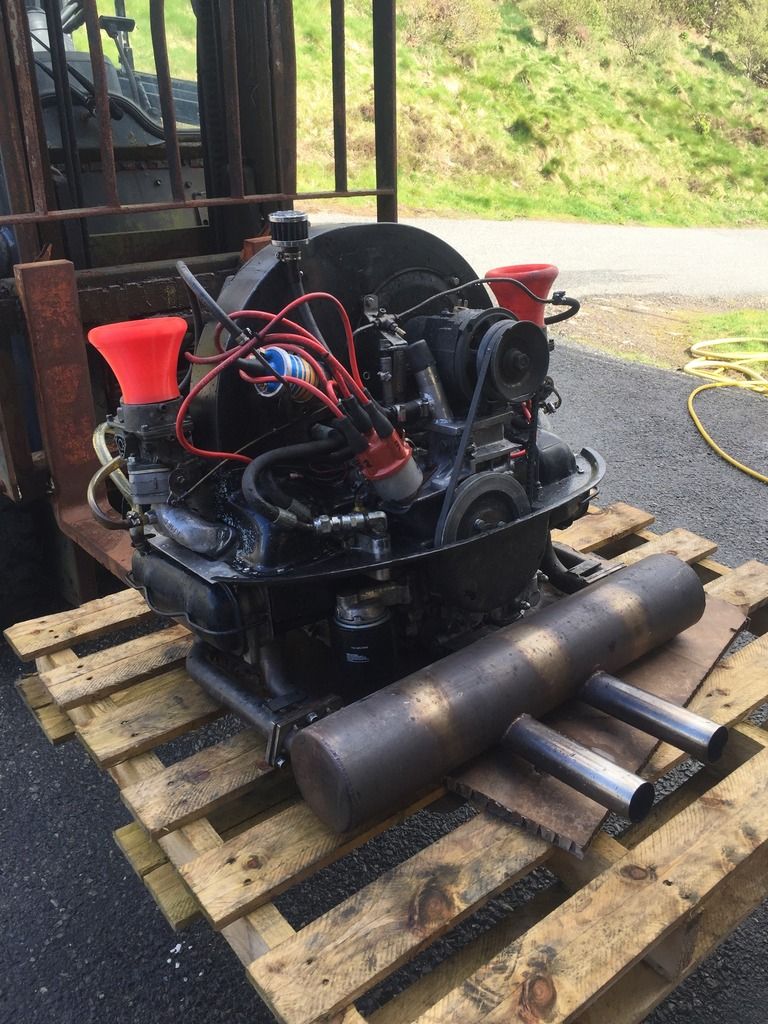 Edited by biscuit - 06 February 2018 at 6:07pm